Wedding invitation for Berni & Norbi. The information I was given: they wanted a wreath on the front page, they love leaves, succulents and they planned to use recycled brown paper. So I came up with two ideas and they picked this one. 
Because of the material, the colour, the texture of the paper I wanted to keep it simple, so I used just white and also no more than two different fonts.

(The text is in Hungarian - since they are both Hungarians.)
And the final version as it went to the printer.
And after the wedding I was lucky enough to get access to the photos and permission to use them, so here you will see some professional photographs of the invitation I designed by

Just Stay Natural

.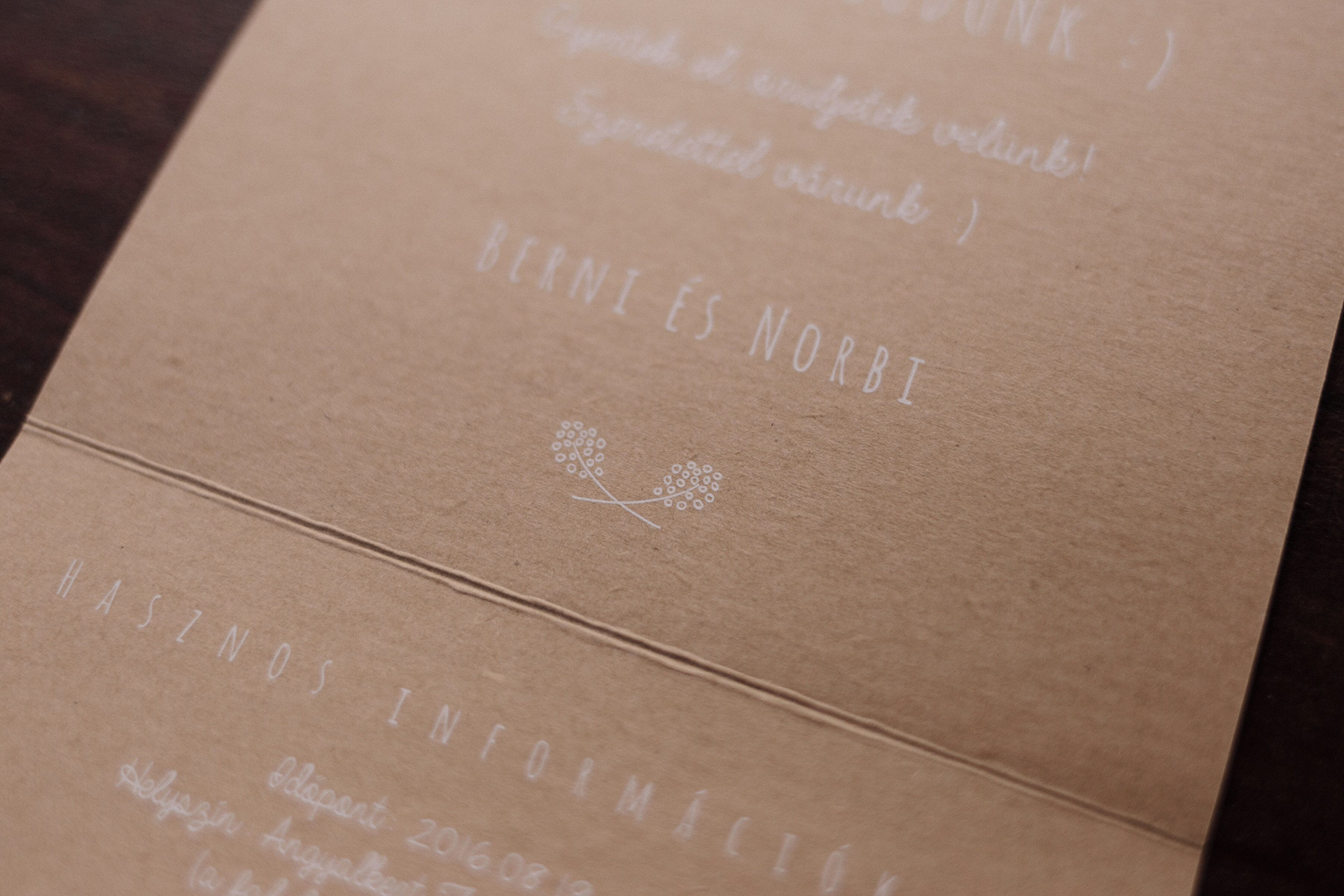 Wedding invitation for Melinda & Peter. This time I was given some keywords like leaf, garden, little flowers, birds, greens and some examples of my previous work they liked. After a few sketches I ended up with this.
This invitation below is an example that I am happy to draw also the couple themselves. Plants around them of course :)