flowers with hundreds of petals and leaves
One day I started drawing a circle in my sketchbook, then I added some leaves and petals, and more leaves and lines, and I ended up with this giant flower. And since then many more has been made.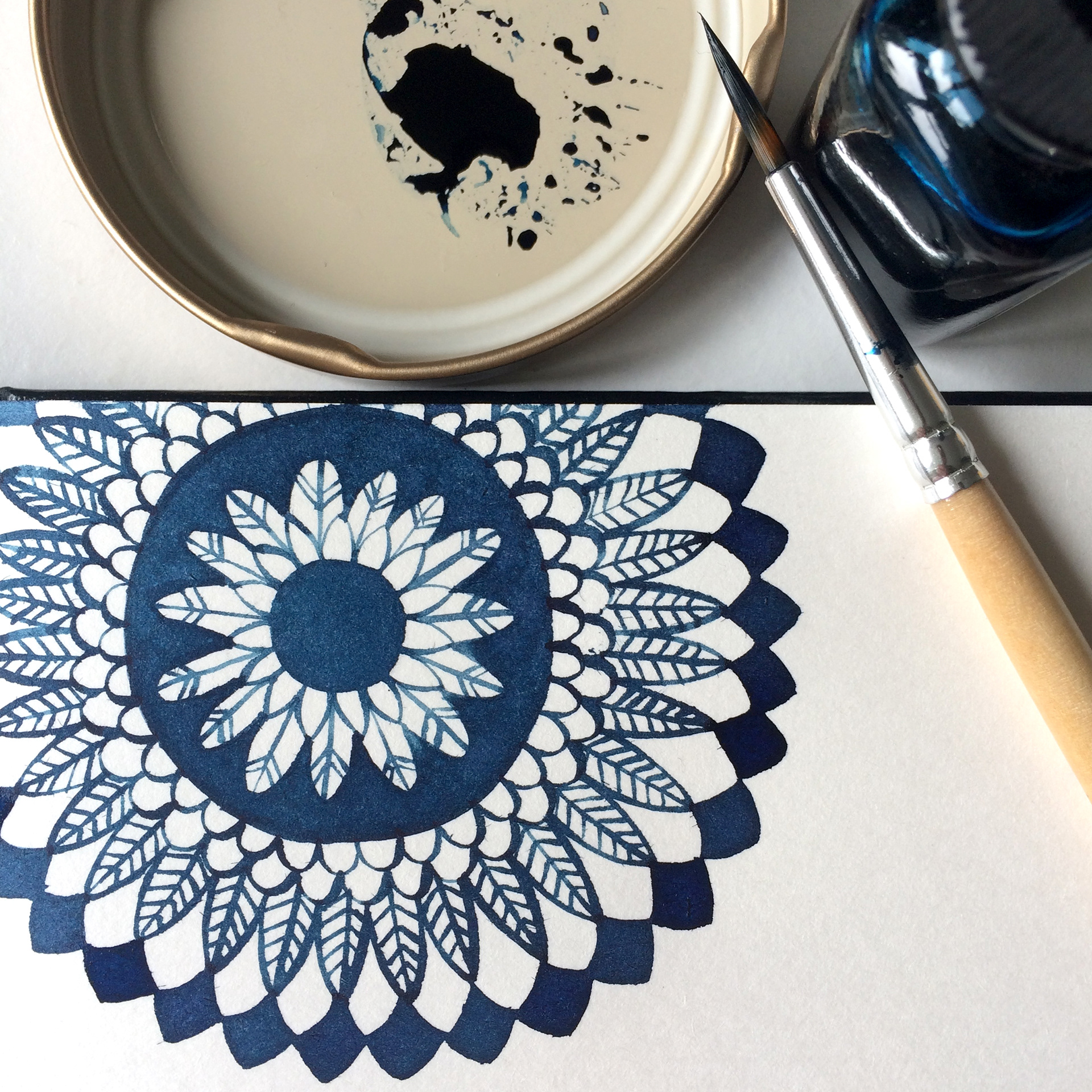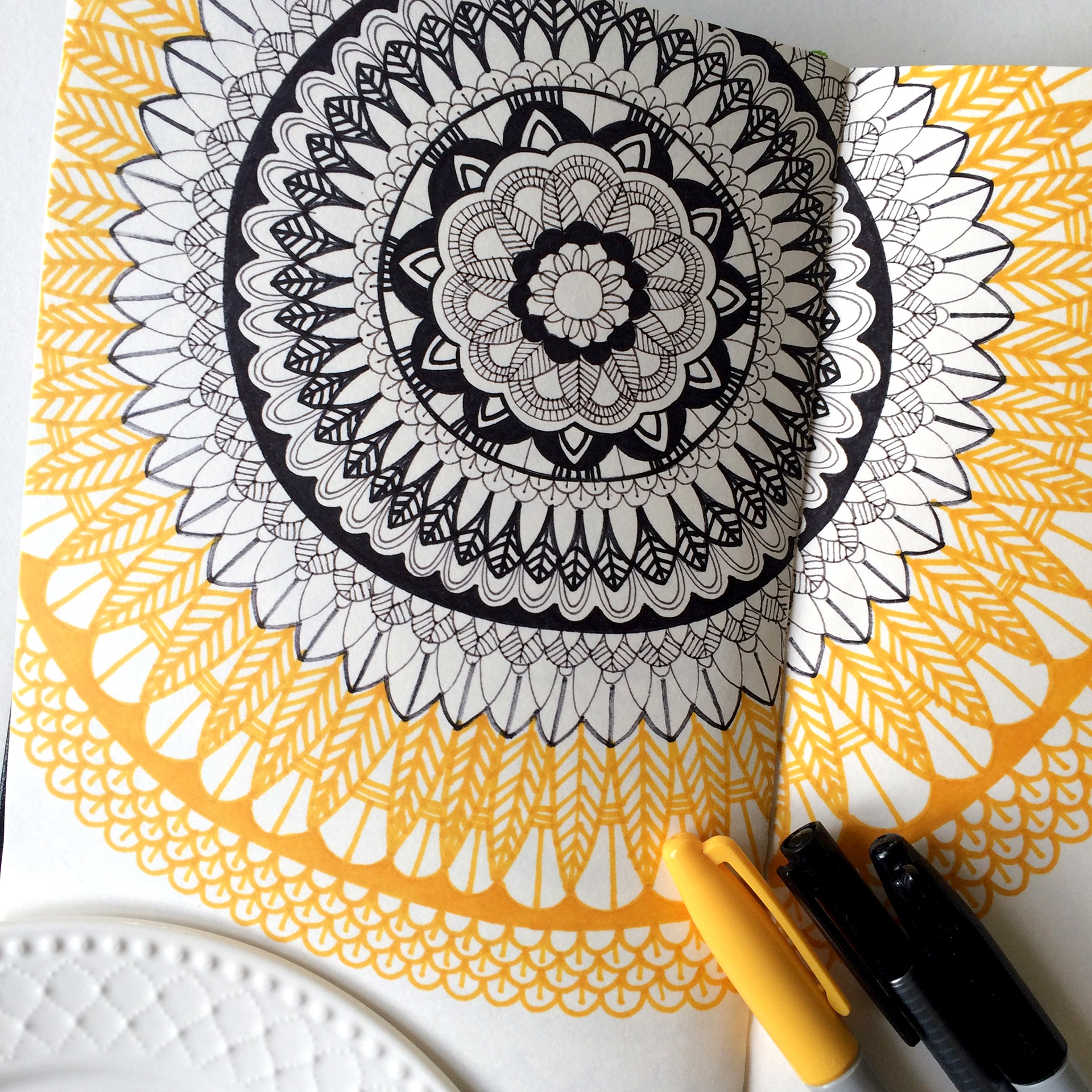 Then I tried masking fluid, so I created some with this tool as well.